Guys, we're winning right now. I love winning.
I photographed Francesca on the way to class on Friday. Her accessorizing ability was so great that I literally footed it across a lawn and chased her down. It was her bag that caught my attention but looking closer, her outfit has so many little details that are completely charming. Love the belt, as well.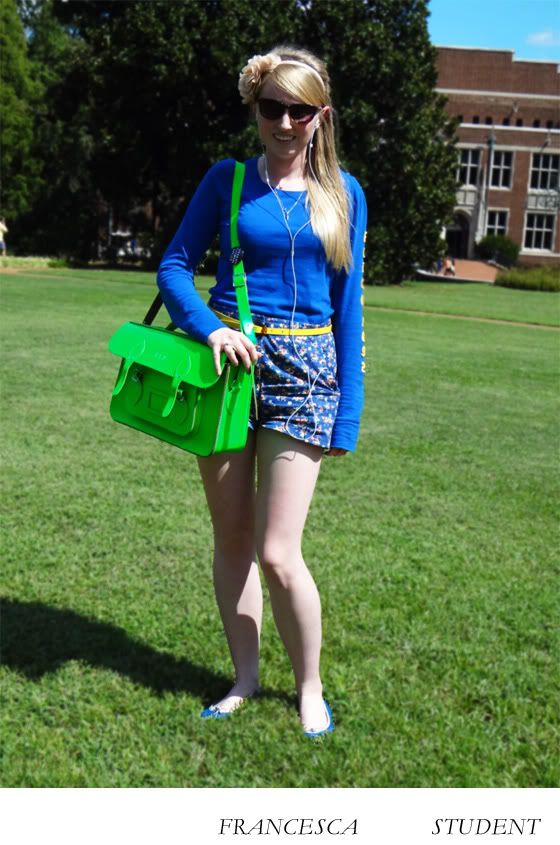 Happy Saturday, folks!
Love,
Jenn