I'm working on a speech right now--it's not turning out so great. Why did I take a public speaking class? Why, oh why, indeed.
Anyhow, I love going to Grins for lunch on weekdays because of the stylish individuals I find there. I always feel more relaxed there, too. Maybe it's the ambiance.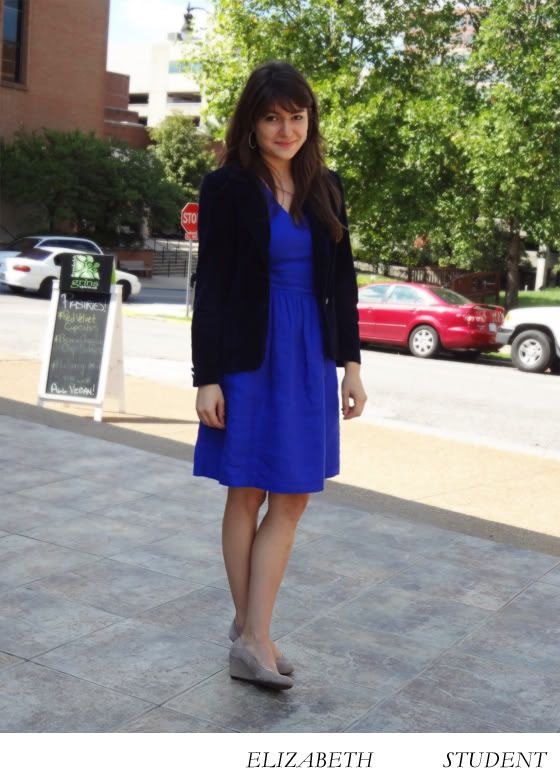 Elizabeth's got on a navy-blue corduroy blazer on (the corduroy is hard to tell from the picture), and I just love it!
Peace,
Jenn