A friend introduced me to the Monsters of Folk album yesterday, and since then I've become obsessed. Especially the song Temazcal, which features Conor Oberst of Bright Eyes... With lyrics such as "The love we made at gunpoint wasn't love at all. They're dancing in the valley; the moon's the mirror ball," who could resist?
On Tuesday, I got an awesome picture of Ty at Last Drop. I've been seeing those kind of pants around a lot... are they Harlem pants? Cause I love them. And I want them. Also, loved the color and design of her top.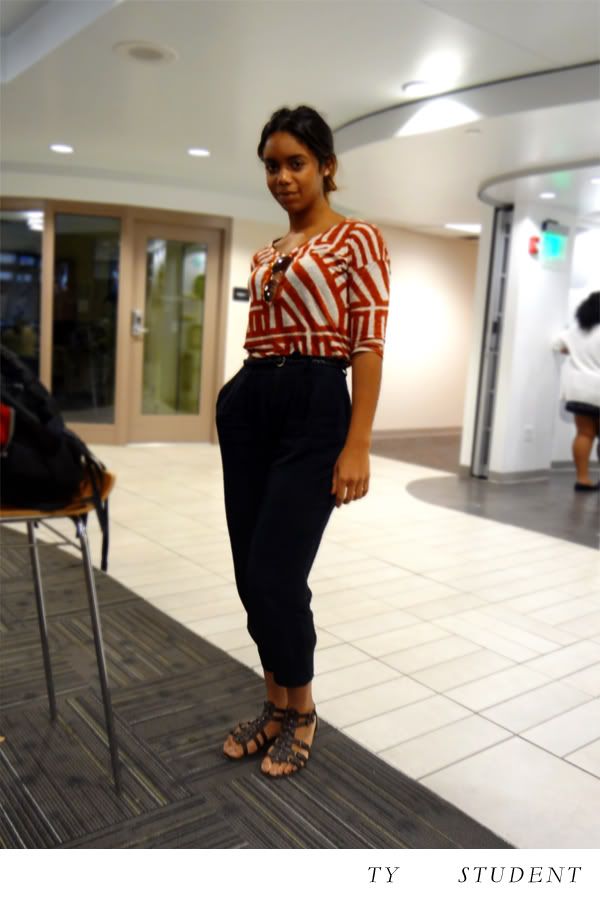 Look forward to an upcoming vintage-heavy outfit post!
Love you guys,
Jenn