Oh, how the frigidly cold days pass so quickly! I have barely noticed the last two days as they have swept by me, and it wasn't until today that I remembered that I needed to update the blog... I am so done with school right now, you could not even believe. I'm not even in eloquent enough a state to describe it to you, I am just ridiculously exhausted and so glad to be done with Physics (for now).
This is Manny Cuevas, Jr.'s collection. You can tell how much Diana liked it by how many pictures she got (at this point, I was out of batteries on my camera). But yes... I loved the outerwear here, it was all very well-structured, with lovely heritage patterns and most of all, VELVET BLAZER! I fainted when I saw it. Fantastic. This was a fitting and lovely finale for the show... I definitely fell for a good number of the pieces.
Awesome first piece! That and it reminded me of furry woodland creatures.




I like that the model's face is slightly blurred before reaching for the...
...sunglasses that bring the world into focus!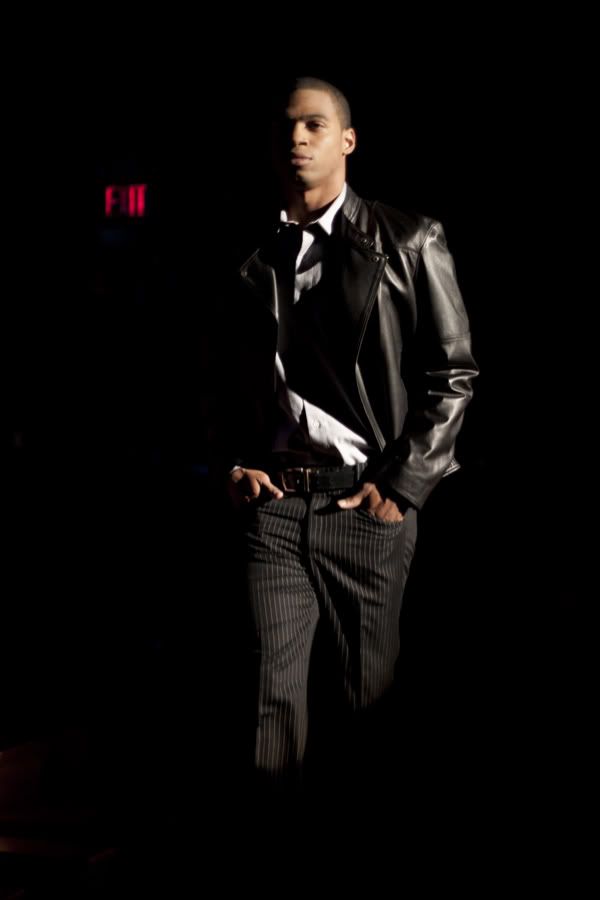 These pants. So good.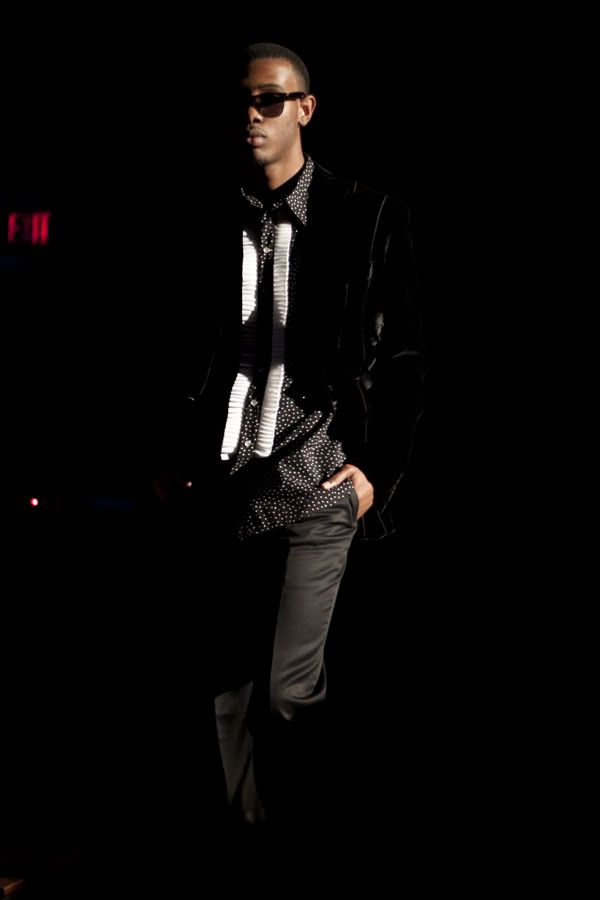 This velvet blazer and the amazing trim on the shirt... Gorgeous, gorgeous, completely gorgeous.
Diana and I agreed that this model was so fierce! The way she walked, the way she posed... the camera obviously loves her


Thanks, guys! Have a great weekend. Hopefully I'll be back to regular updates once I get some much-needed sleep.
Jenn