I love Rachel's outfit! Her cozy-colored sweater and oxford boots were entirely charming, and are fitting for the current autumn weather that's fallen upon the city. Especially today. I woke up at 8 am and the weather outside was a whopping 46 degrees Fahrenheit...
Rachel's use of neutrals somehow made her stand out more, with a subtle kind of "notice me!" that exuded from her outfit's warm nature. Reminds me of a good cup of coffee from Dunkin Donuts with just the right amount of cream and sugar! Perfect for a chilly day.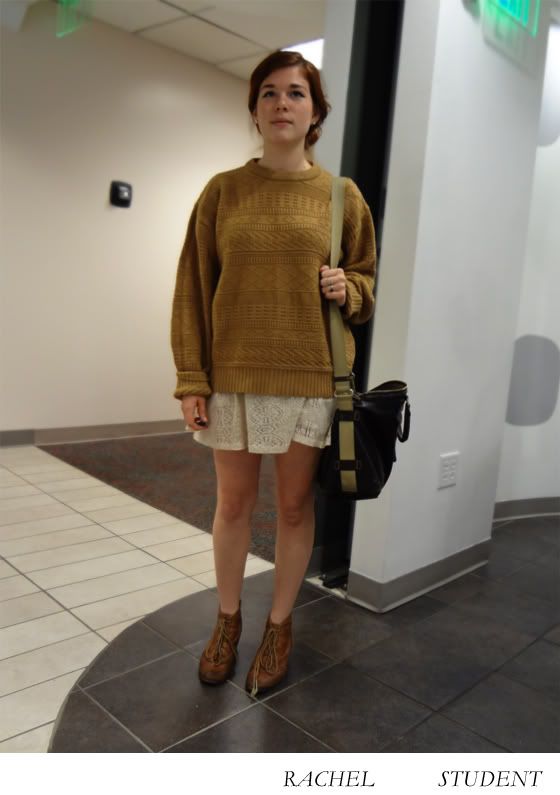 By the way, in case anyone is wondering, Scene and Heard was amazing. Diana and I took so many photos, though the quality of hers are better. But right now they're a 6.1 gigabyte weight sitting in my hard drive and I can't wait to edit the pictures and get them on the blog! I'm not sure if I should post by designer and then behind the scenes, personal outfit shots, etc. But in either case, it was a beautifully and elegantly done event--the collections and designers were exquisite, and VPRS did such an amazing job setting up the whole night.