I wanted to spend my fall break strolling down the streets of East Nashville, my heels tap-tapping on the pavement and my camera click-clicking as fast as it could as I took in all the sights and the fashions. I would have a coffee in my hand from an independent cafe with the quaintest interior and a rustic atmosphere, and perhaps dine by myself at that restaurant I've heard so much about (despite popular belief, eating alone is not for losers. Often, I prefer it). In the 80 degree weather I'd feel very fine, and free, and resolute, like a little worker ant who ventured off to bask in the sunlight for a while, fobbing off his work with glee.
Instead, I studied Biology and Physics all break, with stuttered movie time-outs and part time job responsibilities. On Thursday and Friday the campus was very empty and it seemed to carve out my insides along with it. I missed the idea of being in a place full of possibilities... could it be that possibility is only present in people? I pondered this tremendously while my homework weighed me down and I let the hours wile away. What was I doing then? Certainly nothing efficiently. Nevertheless, this break was some measure of rest that I desperately needed, and though I do not look forward to the end of this rest, the idea of there being people energizes me anew, and maybe that will suffice until Thanksgiving.
Today I am beginning to post the designer's collections. I will begin with Amy Breen, whose designs were essentially sophisticated in their simplicity. I liked them--a few pieces had a diaphanous, soft flow of fabric to them. The pant suits and gold-tinged tones were lovely, as well.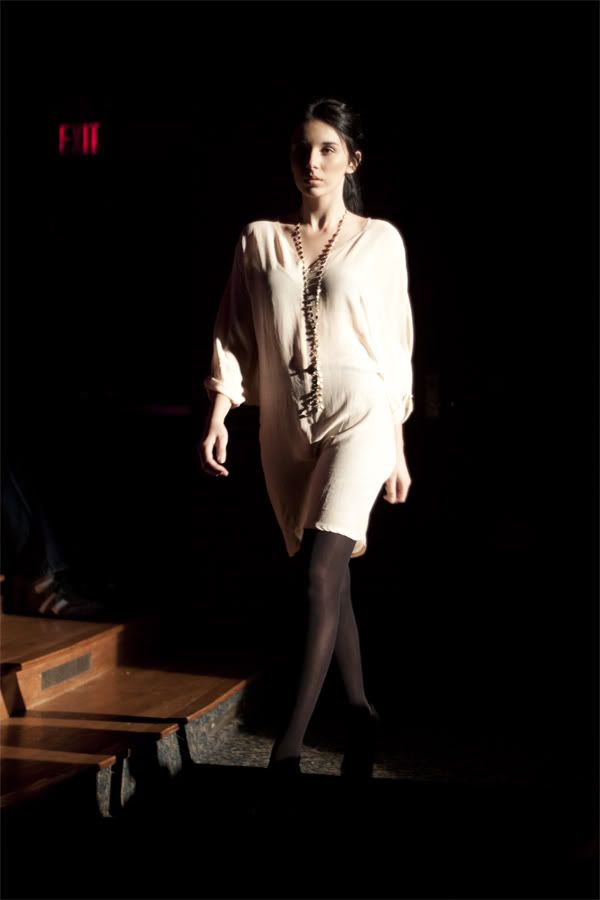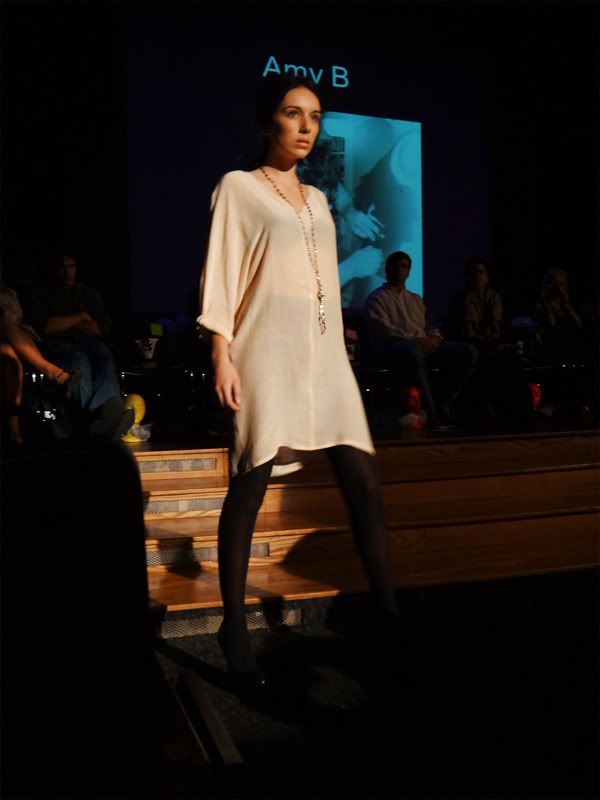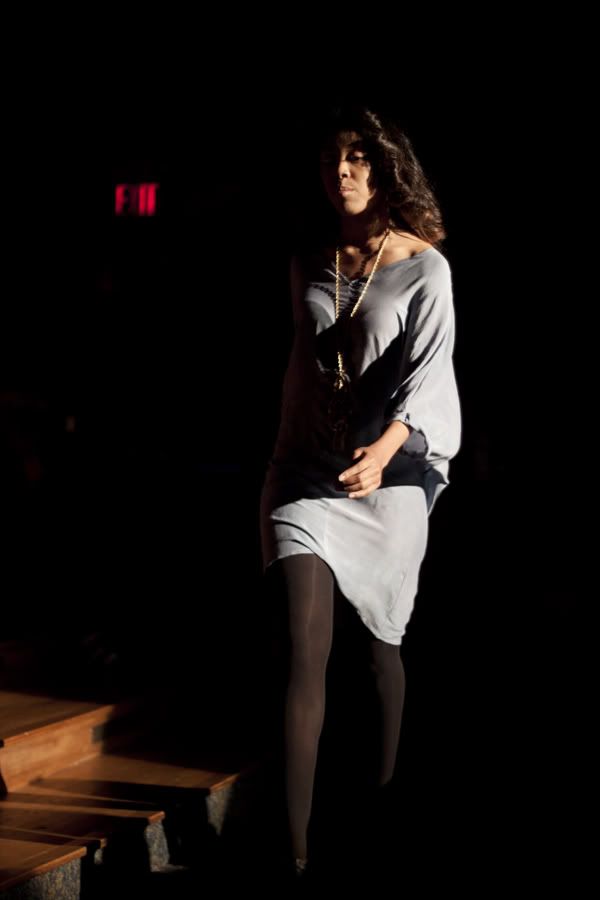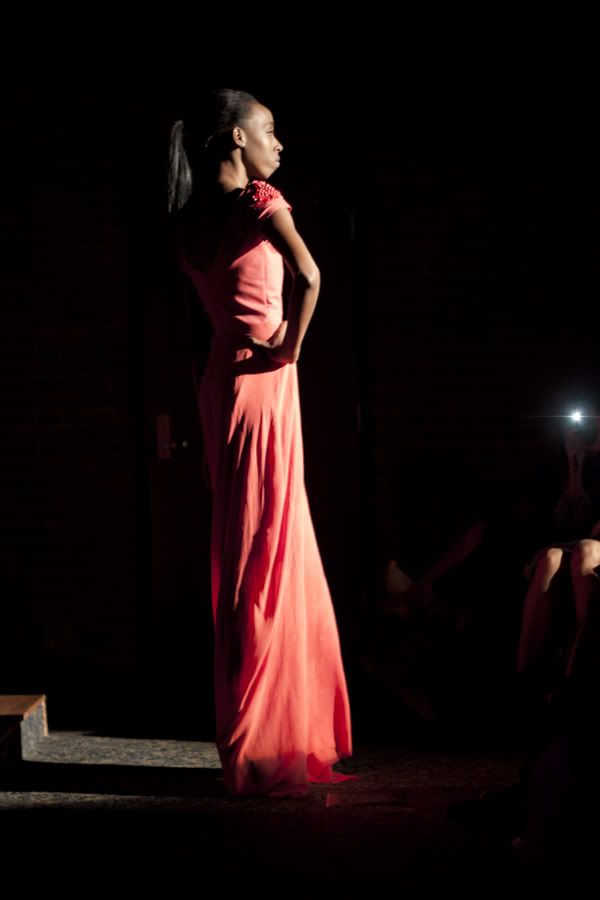 A little more than half of the photos are by Diana, and the rest by me. Unfortunately, there was one design we both didn't manage to get pictures of (I did but it was very blurry and the head was cut off)--this was of the model Corinna, whom I met at the casting call, so I do apologize for that! However, if you scroll down below to the behind the scenes outfit posts, there is one of her in the Amy Breen design!
It is almost midnight and I have put physics off for too long. Hope you all enjoy these pictures--Ryan Ripley to come tomorrow.