The sun is warm and inviting, yet everybody has fled home. Fall break has just begun and already I have sat down to a long day of work and frustration. When I stay on campus for breaks, it genuinely feels like Vandy is my real home. However, when everybody leaves, there's a definitely absence to that feeling. Home is a transient thing, isn't it? We migrate from state to state, maybe from country to country (if we study abroad) months out of the year and as we take in more of the world, we wonder... Where is it that I really belong?
Personally, I think I would love living in London... or the countryside of Wales, something like that. Maybe when I'm older. For now, I want to be in the city's hustle and bustle, taking in the colors, culture, and couture. Haha.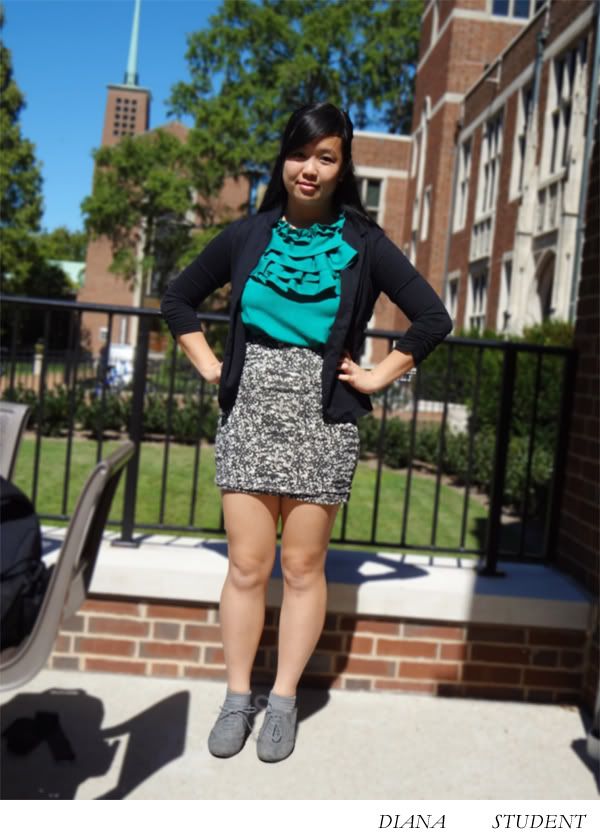 I have to admit, it was Diana's oxford booties that got me. I'm such a sucker for those now--don't know why. But her color-coordination was really great as well. This is the last Vandy street style photo I have, so for the time being I will have to subsist on Scene & Heard. I have a lot of work to do, starting Monday.