Oh, my! I haven't updated in far too long, and I apologize for that. If anything, I'd like to keep some consistency with this blog, and there were days a month ago where I'd be posting twice... this just won't do.
It's just that it's been such a hectic week and studying for that physics test took too much out of me (though it was well worth it in the end), but after an eventful weekend I'm glad to say I've mostly recovered. Today I've got this awesome street style shot of one of my ASB site leaders from last year, Josh! Josh is involved in like fifteen organizations (he's on the board for 5) and is a really awesome guy! Plus he always dresses impeccably, usually more on the preppy side, but some days (like today) he's rocking the grandpa vintage thing. Bow tie and sweater vest speak for themselves. I actually haven't shown this blog to any of the people in my ASB group... hm, I wonder what they would think...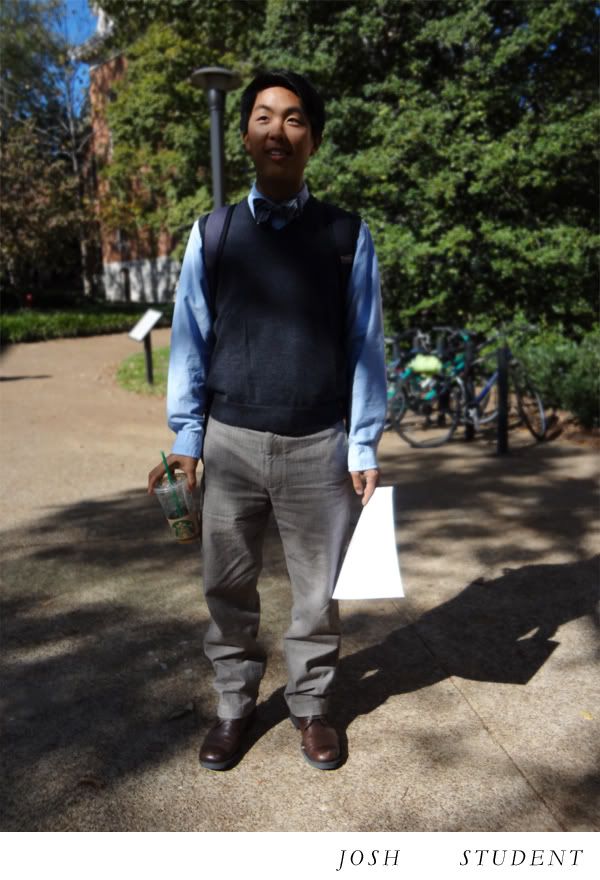 Hope you guys are enjoying that wonderful Monday feeling!
Jenn