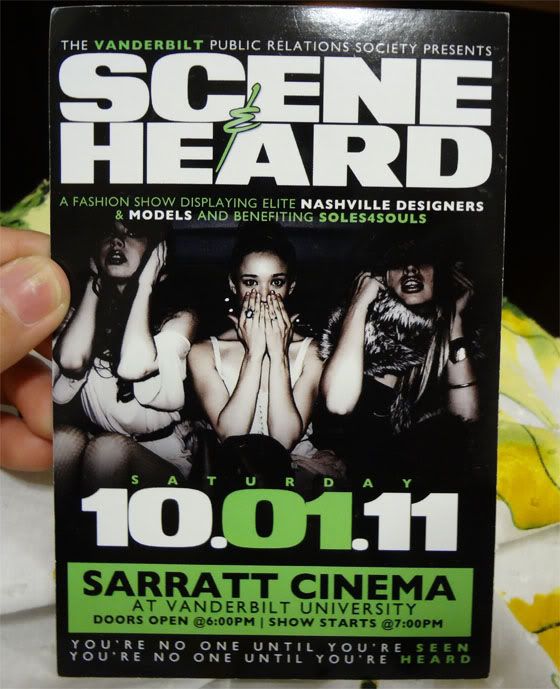 I need you to get excited, guys, because this year's "Scene & Heard" fashion show is just around the corner! If y'all are unfamiliar, this is an annual fashion show that Vanderbilt Public Relations puts on every fall. The best thing is it integrates a beautiful, thriving part of Nashville culture into our convenient little Vanderbubble. Come and see the collections of prominent local designers; see elegant models strut their stuff (teehee). As you can tell from the picture above, the show is on Saturday, October 1st, and the event starts at 7:00 PM. Make sure to get there early to get good seats! I attended it last year and it was such an amazing experience; the clothing was interesting and beautifully crafted and the models, a few of whom were Vanderbilt students, had such poise. From what I understand, it will be an even bigger, better experience this time around.
Tickets are 10$, but it's well worth it. The money all goes towards Soles4Souls, a Nashville philanthropy.
I had the fortune of sitting in for the casting call this Saturday. Just walking into the room was an experience--it felt like leaving Vanderbilt behind and entering into a space that was distinctly Nashville. Many of the models aren't students here; the mood of the whole process felt refined, thrumming with creative energy. As the raucous tailgates raged outside, the people in here were professional, polite, and extremely charismatic. I was lucky enough to capture a few shots of the prospective models. What surprised me was how confidently they walked and posed in 4+ inch heels, without even missing a beat.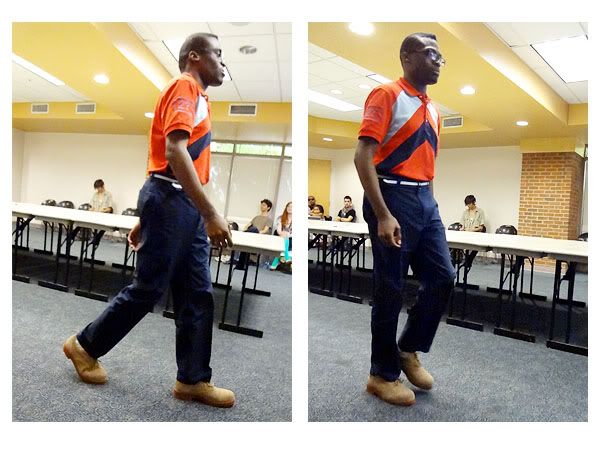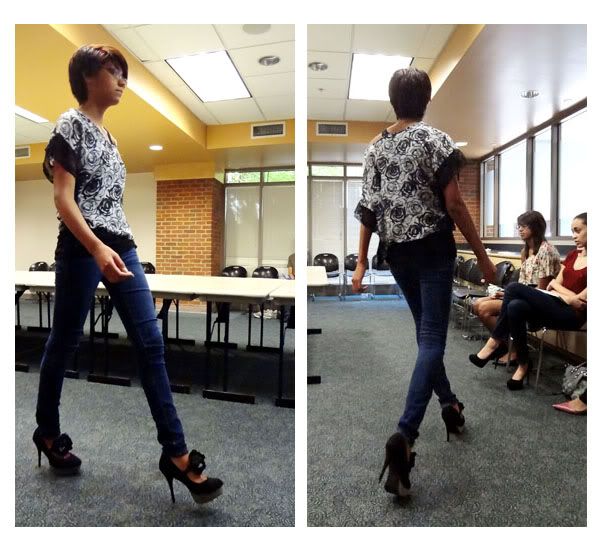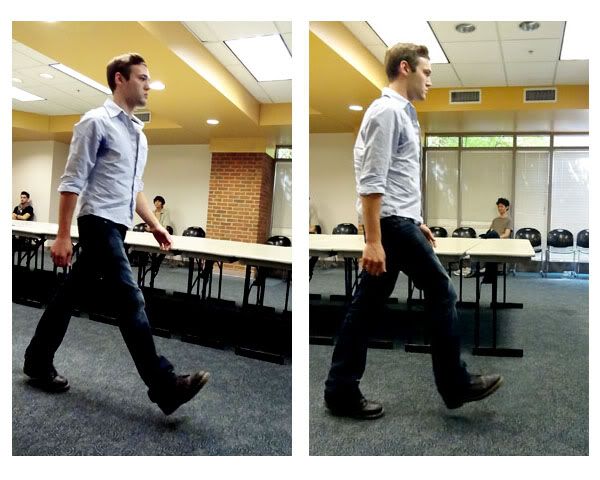 I would definitely have preferred to get a few more shots (and less noisy ones), but my camera and I were having issues. I am very happy with these, however.
Last, but not least, I got an outfit shot of Corinna (sp?), who had on these lovely blue tights that I could not resist. Her colors and beautiful red hair suckered me in. Best of luck to everyone who tried out; I hope to see all of you at the show.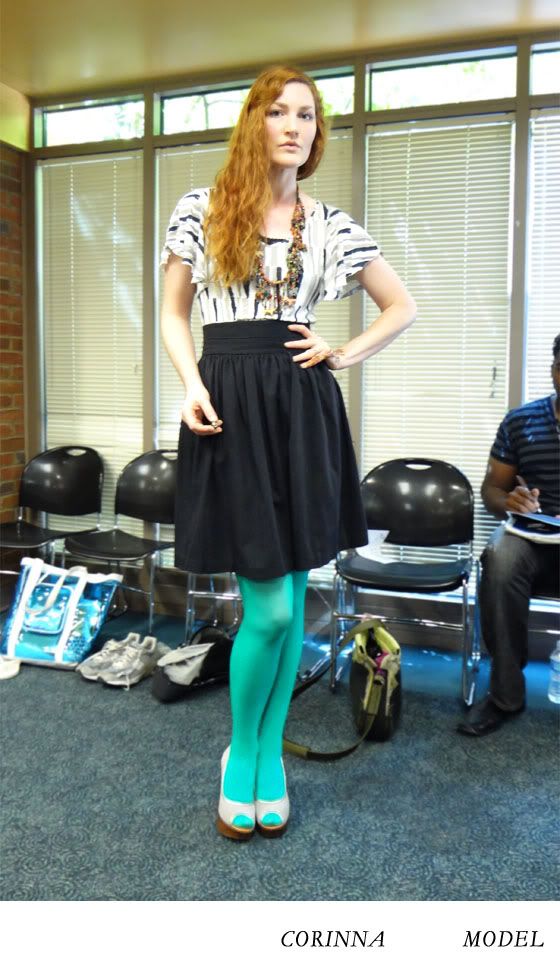 Ta,
Jenn