Oh geez, how did a day get past me without even a notice? I promised to have Ryan Ripley's collection up by... yesterday... Well. I've been super distracted with this huge Bio test on Wednesday so traffic will be a little bit slower until I can get past that. Luckily I have the photos for you right now from Ryan Ripley.
Actually, I happen to holed up in Stevenson as we speak; people are walking behind the carrel wondering "What is this girl doing blogging in the library at midnight? She can't be serious." At least, that's what I think they're thinking. Anyways.
A few words about Ripley's A/W collection before we get to the pictures... I think it was the
perfect
representation of what I want autumn winter style to be. There's a solemnity to the color schemes, which exudes the suppressed flame of fall's spirit. And the layering, oh, the layering! So well done; every detail attended to. I was literally drooling during the show and behind the scenes. To top it all off, there was rich employment of metallics and this wonderfully intricate paisley print, all mixed with burgundies, browns, denim blues, heather grays. I could easily imagine these pieces in a lookbook, the models chopping wood in an winter-struck forest with their breaths coming out in a white steam, or just strolling along a country path on an overcast day... so idyllic. But I digress. The designer had his own vision of a post-apocalyptic ghost town, and the styling reflected that in the artfully-placed rubble and destruction that dusted upon the models shoulders.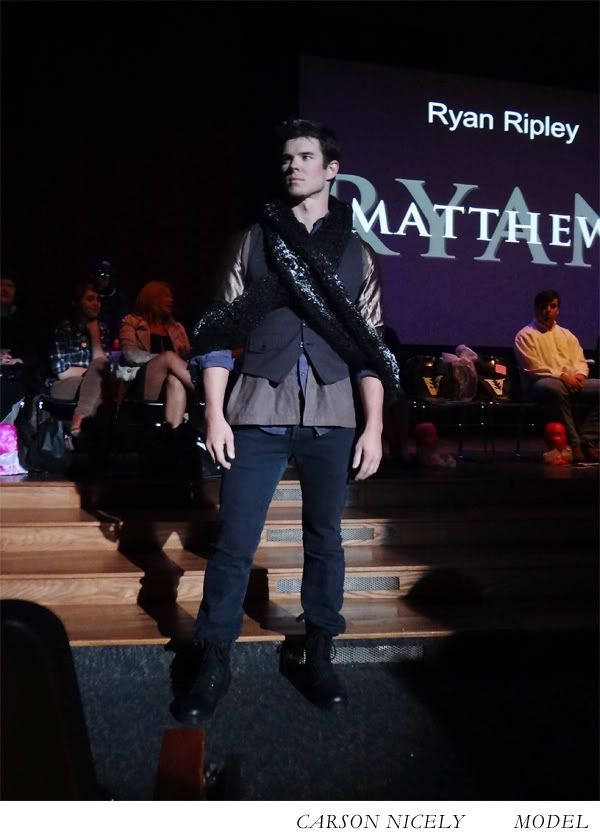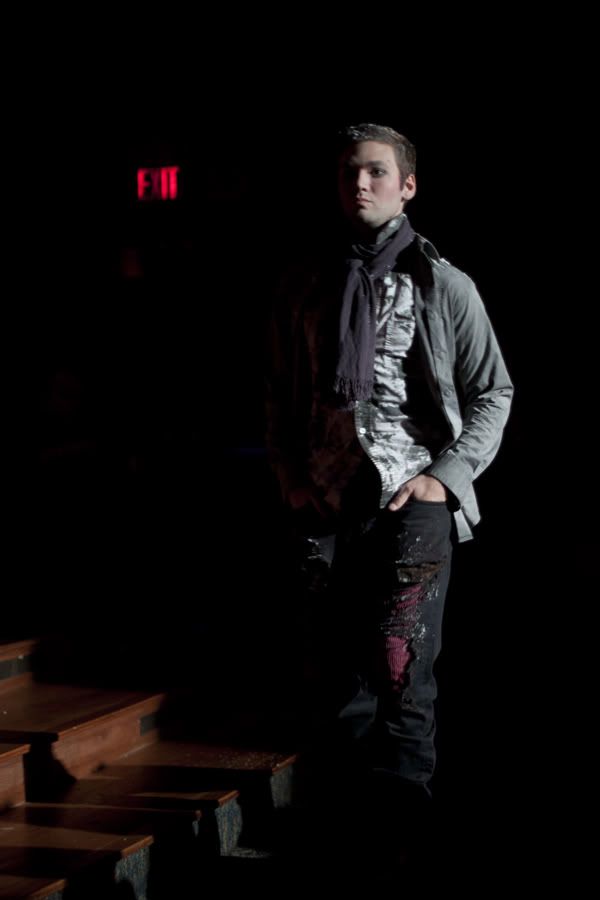 I can never pull of suspenders without my shirt looking ridiculous, but this man sure knows how to rock it!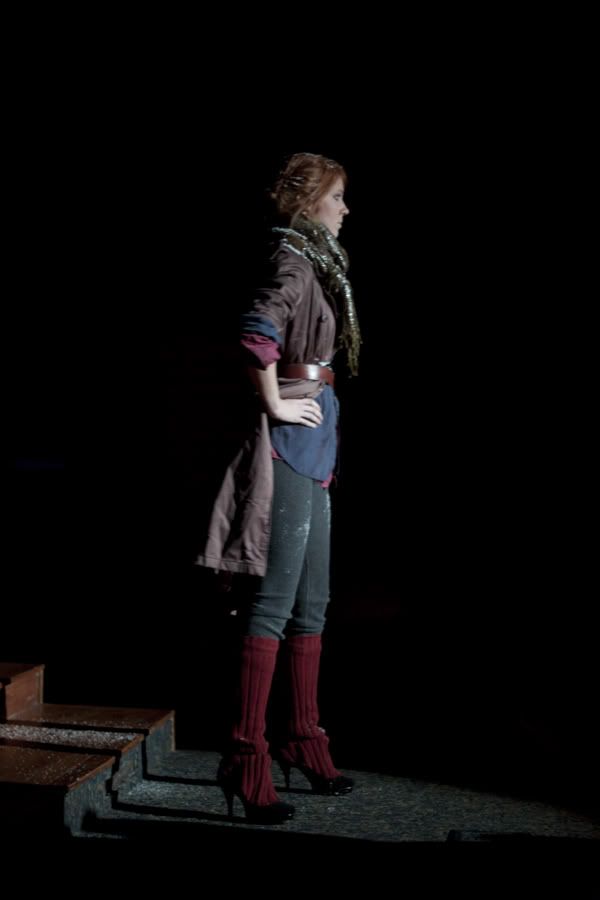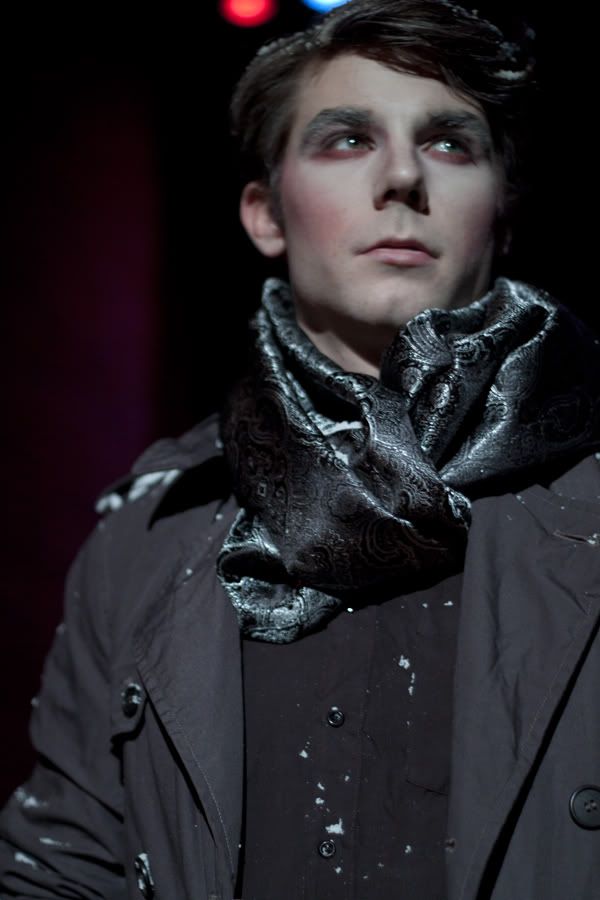 This scarf. There are no words.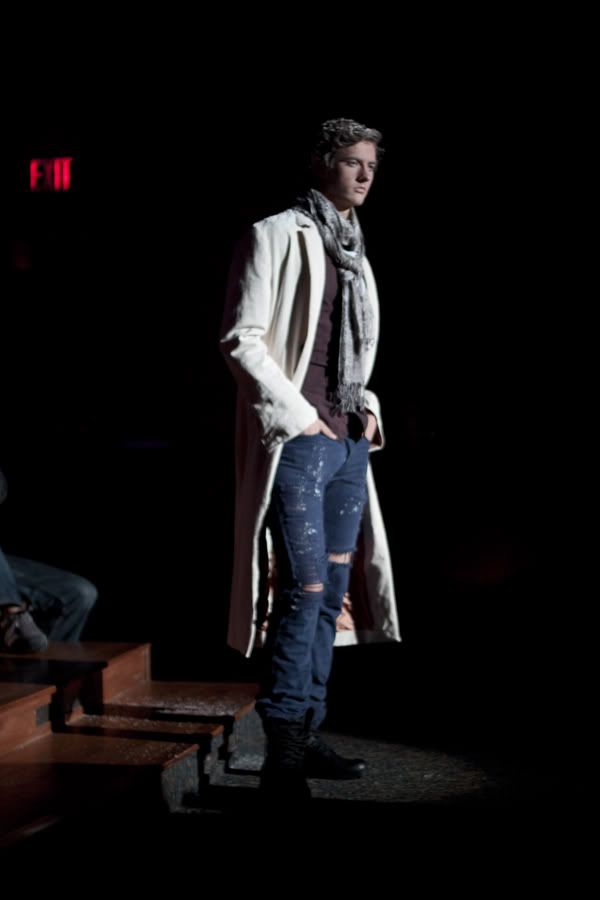 This coat had a burnt orange lining... how perfect with its ivory outside!
Unfortunately, we did miss another model in our photographs. He was photographed in the behind the scenes post, however, though we didn't catch him walking. I honestly feel terrible about that... soon I will invest in a new camera and things like this will never happen again!
Thanks guys,
Jenn