I can't begin to explain the apprehensive feeling of walking into a crowded room full of talented designers and models for the first time, then being told to "have at it." Backstage looked and felt like such a well-oiled machine, a controlled and engineered hustle and bustle. How much could I disturb, I wonder? Would the models and designers think me strange, look down their noses at me? In hindsight, I don't know why I was so overcome. Everybody was great, friendly, and loved having their picture taken (or at least, didn't mind).
What surprised me most, and I don't know why, was that the designs were really inspiring. Whether it was ErosBlaine or Amy Breen, Ryan Ripley or Manny Cuevas, and many more in-between, there was something about all of the designers' collections that really took my breath away. Unfortunately, the behind the scenes pictures only included designs from the first-half of the show, and I assume that the models were dressed again at intermission, which neither Diana nor I was present for.
Without further ado...
This model was so friendly!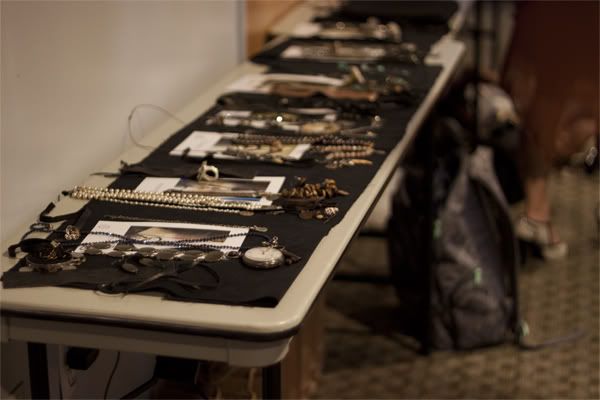 Jewelry collections by Mimi & Dottie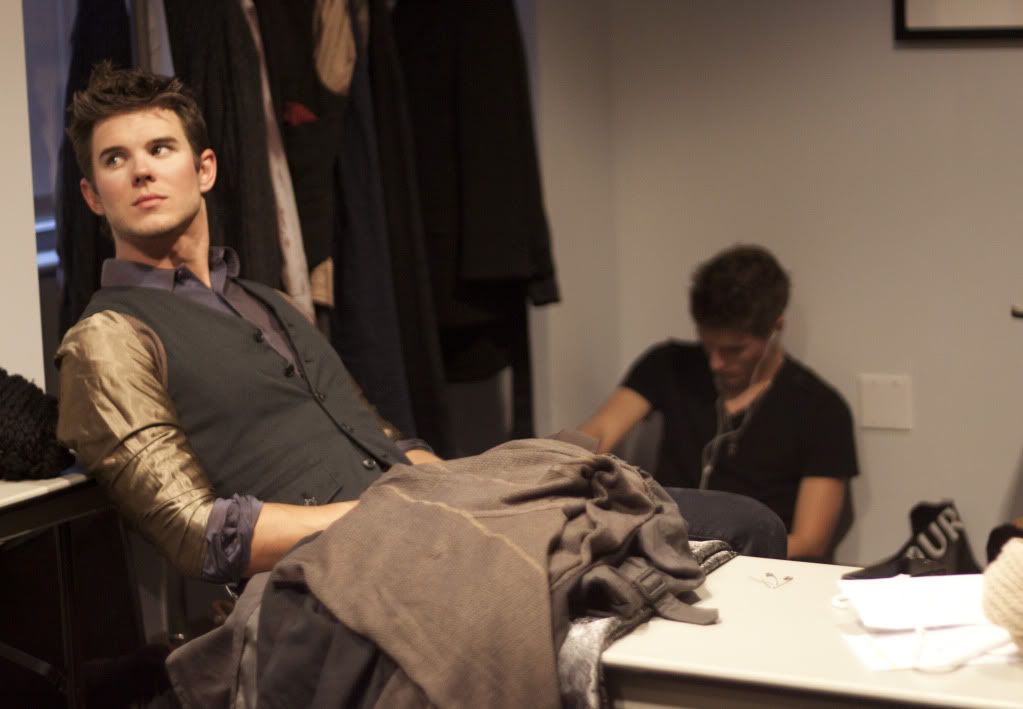 Diana and I (especially Diana) loved the gold tones and intricately layered Ryan Ripley designs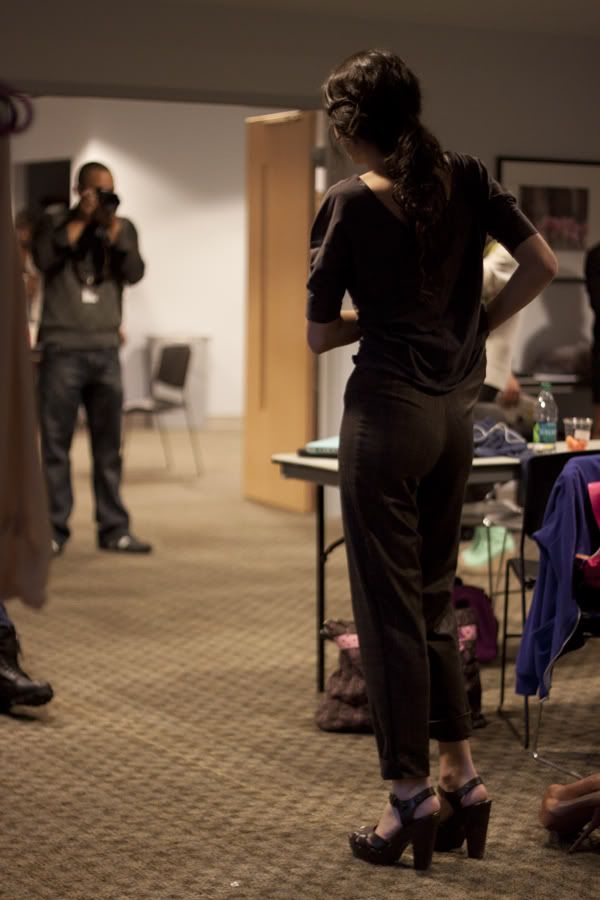 Model wearing a gorgeous Amy Breen design.
We called this model "gold sleeves"--Diana really wanted a picture of him.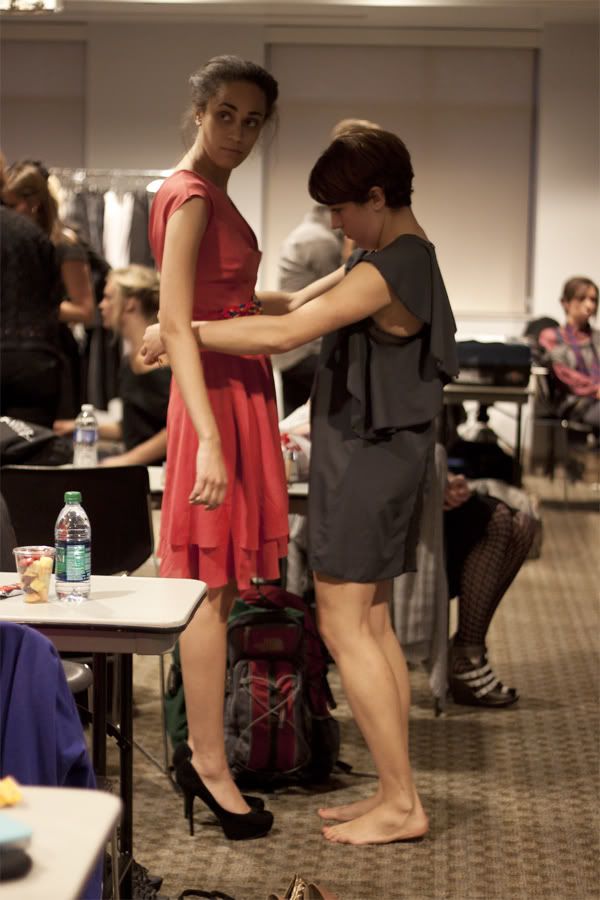 Designer Amy Breen puts some finishing touches on the model's repertoire.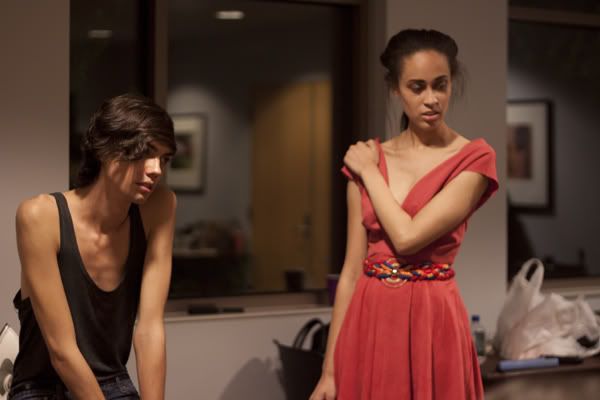 Left: Designer Dylan Stephens of Eros Blaine Right: Model in Amy Breen designs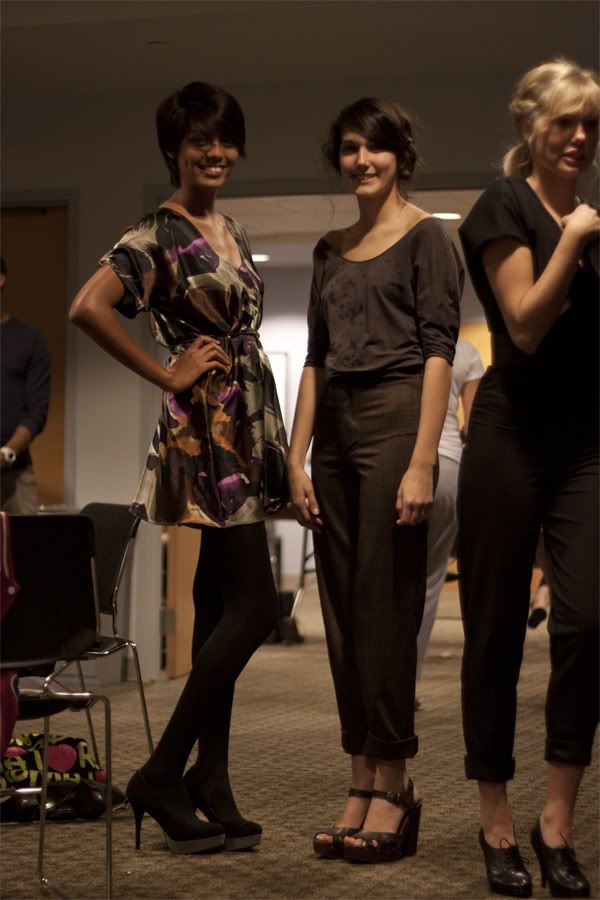 Models in Amy Breen!
The utterly and devastatingly gorgeous folk of VPRS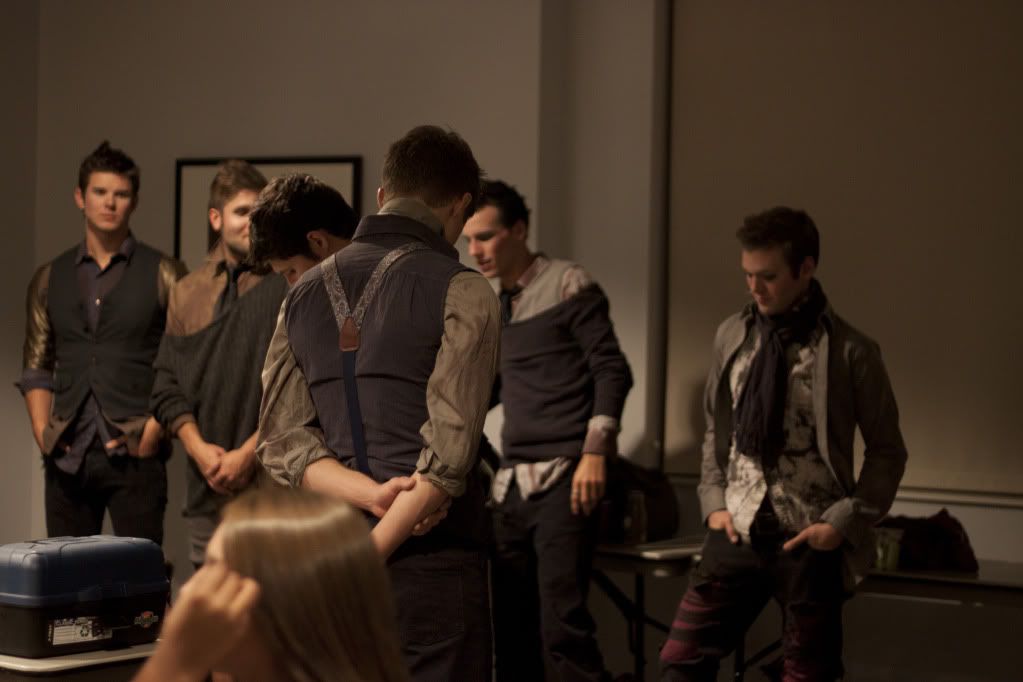 Ryan Ripley's models. Nghhf. Gorgeous layering.
A few ErosBlaine designs waiting in the wings!
Hope y'all enjoyed that and that it didn't clog up your browsers, as I'm sure it will do mine. Back stage was such a great experience! Love it love it love it. All pictures but the last three were by Diana Liu.
Enjoy!
Jenn