Another street style post for you today, one of the lovely Erica! I am very disappointed to say that all the pictures I take are ever so slightly out of focus... Well, that just means there's a lot of room to improve, right? I did quite enjoy Erica's color scheme (red, white, and a navy blue). It was quite a refreshing sight, as that week had proven full of long coats and leggings, and it's nice to see a colorful skirt every once in a while. However, it must have been terribly cold! Only in the South can you wear a short skirt in December, I'd say that's one of our enviable qualities.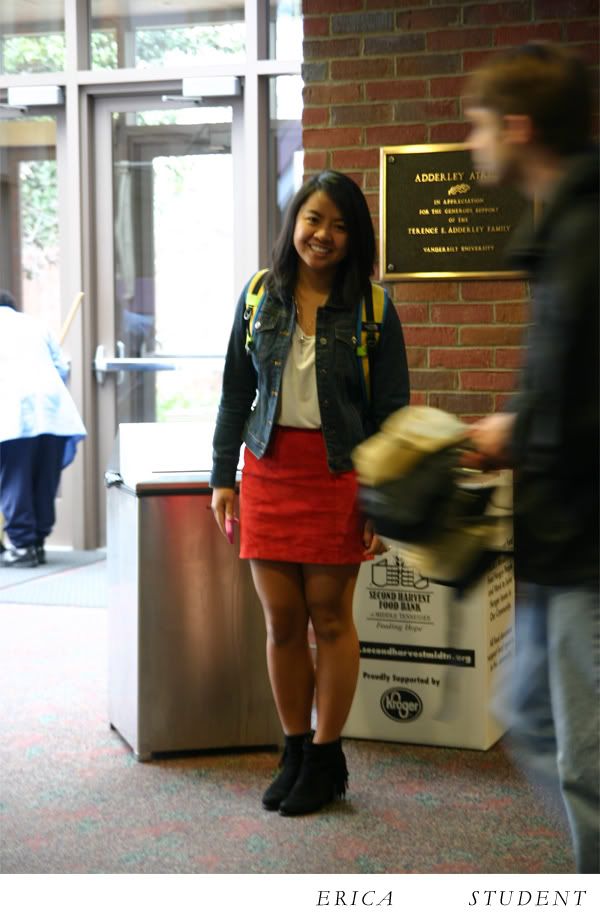 I spent the day applying for my very first internship (here's looking at you, Northwestern)! Or research program, same thing. I feel very productive, and in the effort to keep up my productivity, I decided to update as well, with some street style and a little bit of an update on life.
The New Year has treated me well so far. The first day, I saw some old friends. The second, I went on a bit of a day trip and got some nice pictures (which I will post here soon). And the third, today, I've got a new follower and I finally got off my ass and did something! Technically I was sitting on my ass while I did it, though. So I use it figuratively.