I have for you today a very short post, because I am stuck in the library. I feel this strange sense of Deja Vu and a vague, nightmarish sense of trauma. Basically, the library makes me sad.
But here to brighten up this post is a street style photo of Sloane. I know, you might be thinking, "Brighten? But she's wearing gray." But for some reason, she sure knows how to liven the color (shade?) up. Must be all the layering, subtle shade differences, and varying textures. I'm going to go ahead and not make a joke about her "gray-t" outfit. Oh, wait, I did it anyway. Ouch.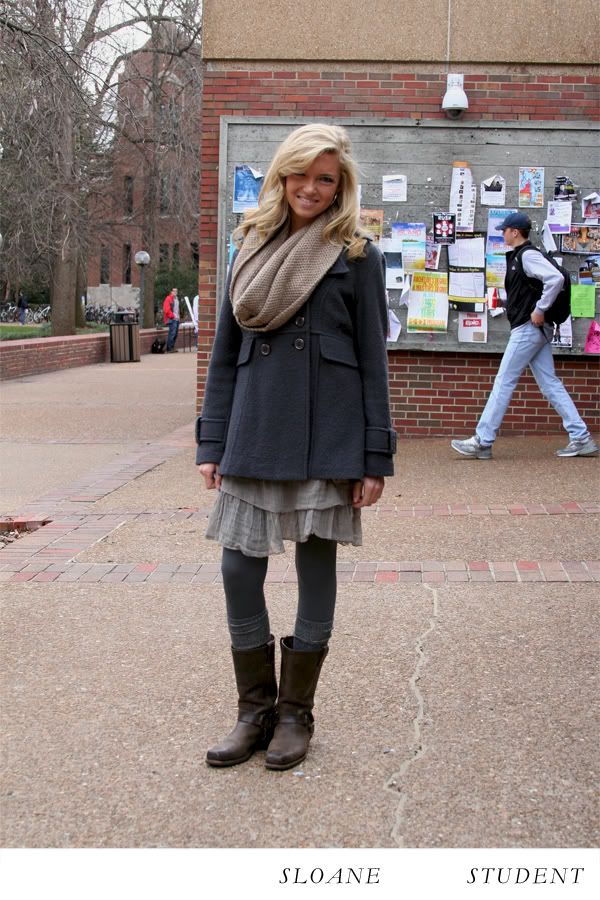 Have a colorful day.
-J.