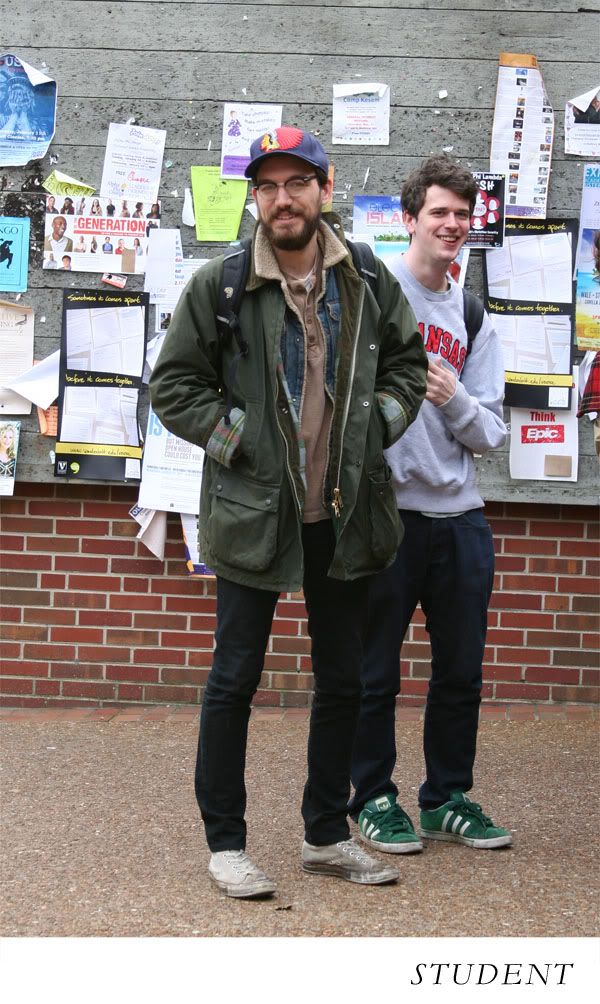 Excuse the title, but that's kind of what came to mind when I saw this street style subject! I tend to like the layering of jackets, especially things that look like bulky windbreakers or bomber jackets. In some cases, more is indeed more. Plus, his plaid lining and beat up converse just serve to add to the composition! And his hat.
His friends were well-dressed too and were nice enough to pose for a picture. I forgot one of the four names, however, so I just won't say any. Oops.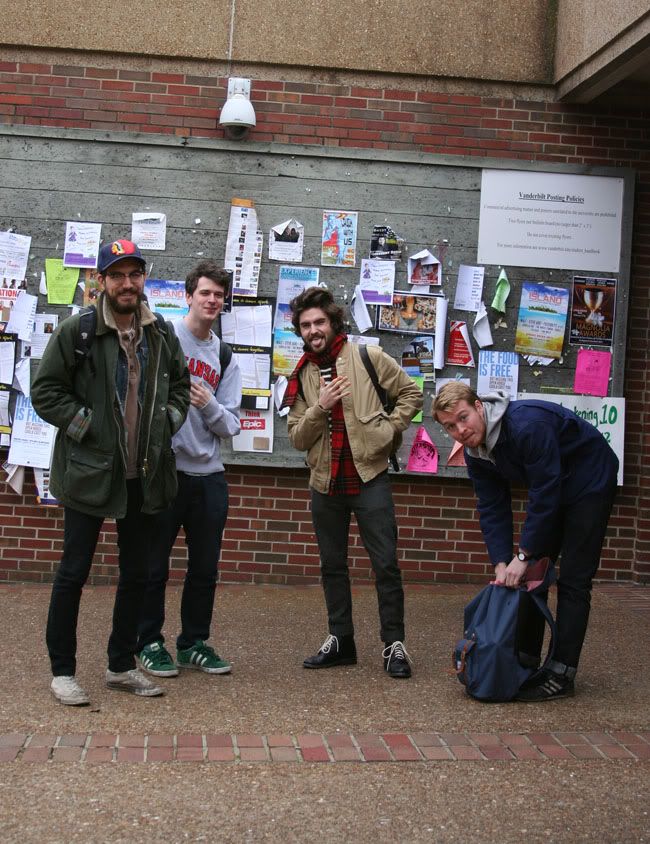 Alright, well, I've been slacking on the photos lately, but this week I'll be coming back with a vengeance now that the sun's decided to show it's face again. I know I should, but it's hard to hate global warming when it delivers great Springtime weather in the middle of February.
Peace,
Jenn