And summer is withering now, along with everything that came with it--I almost taste the sweetness of freedom, before it sours into another type of bind. And just as I was sad to meet it, I am sad to leave this small town of mine, all of the people I had the fortune to meet. Where will they go from here? I always want to know.
Sheets sit folded in their suitcase, my dresses crumpled flat, but still my boxes are empty. What are the objects that make a life? I've got color pencils and my sketchbook lining the bottom, sitting tight and ready for their day. Measuring cups, a ladle, a lamp. My longboard has already reached its destination, waiting for me with a thrill and a shiver. Yet. I face a complete unpreparedness for this impending change and feel nothing. I wonder if this is opiation. It tingles.
Last night, a cockroach the size of Madagascar hurtled out of the abyss that is my room. If you want to ascertain how big, imagine all of the cockroaches you have ever seen, their masses melded together, moving as one. Terrifying. Well, maybe you have no fear for cockroaches. Try, then, to imagine your greatest concrete fear, charging at you at three times its natural size. I don't know where it came from, but I'm willing to bet it's from the depths of Hell. My room is uninhabitable once more--I have fled.
I concluded my strange limbo in Johns Creek with a few photos on my back porch, much to the amusement of my neighbors.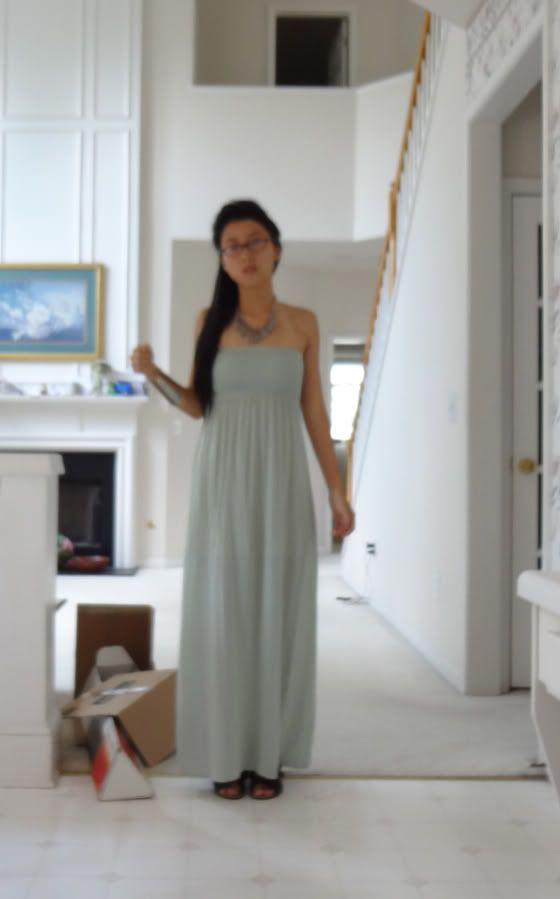 Sandals from Kohls. The other pictures weren't clear enough.