I bet all of you are wondering (well maybe not) why I haven't posted all the photos that I have... Well, it's been a crazy weekend, in the sense that I wrote my essay the whole weekend and still had to pull an all-nighter last night. So today has been a weird sort of day when I've been grabbing at any sleep I can get and generally feeling off my mark. I thought I'd take some time to update, though, because I've got a lot of great street style for you and an outfit post as well, but it'll take me a bit to get it out there...
Although, you'd really think that I'd be better at studying efficiently by now, now that I'm a Junior and all? Instead, I think I've regressed to Pre-Freshman laziness and it's very disturbing. Sure, it's up to me to get myself out of this wallowing hole, but I also completely love it. But I hate it. See the dilemma?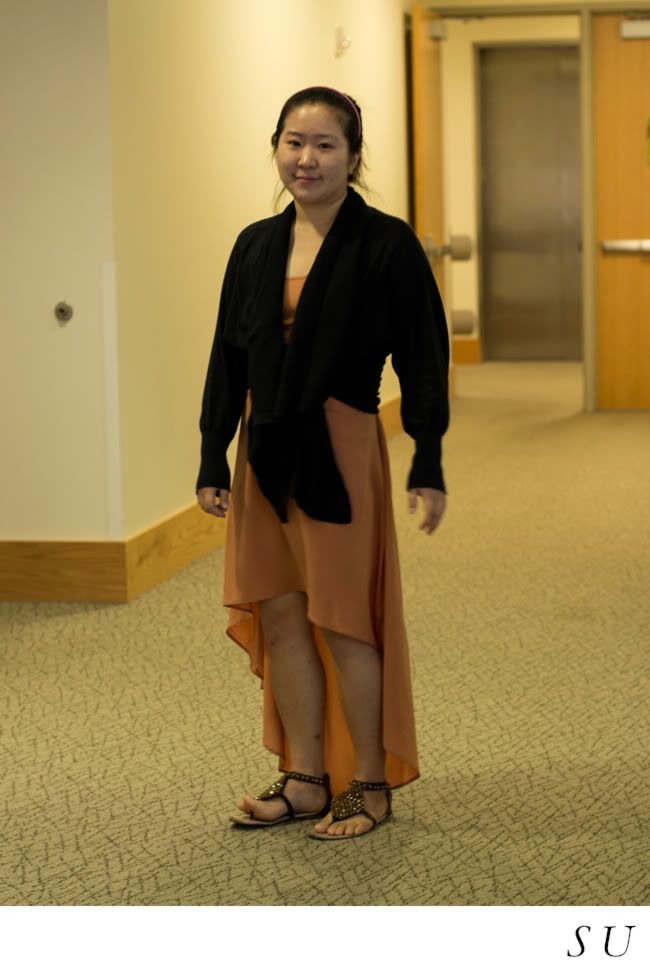 I don't know if you can tell, but I've been focusing my attentions on the rather flowy dresses lately. It's sad to me that they won't be here for much longer, now that fall is pushing it's way in! I'm starting to feel the chill.
See you soon,
Jenn