Oh jeez, I've been a very bad blogger... I blame it on the Bio test and the Speech I have due this week and the tenuous threads of life that are eternally gripping and fraying at the edges. I do have an outfit post for you today, and things should stop being so damn hectic after I reach Friday, 10:00 am. I will rejoice and sing from the rooftops. I can almost taste the sweet freedom... Yum, tastes like Alligators. Which tastes like chicken.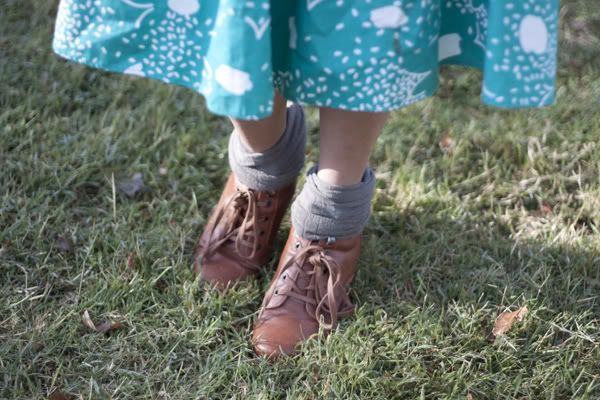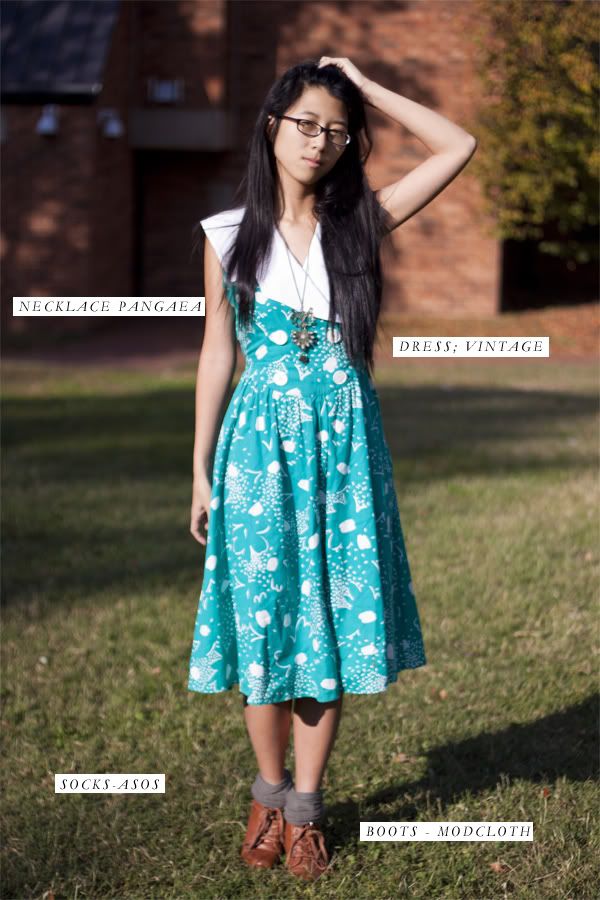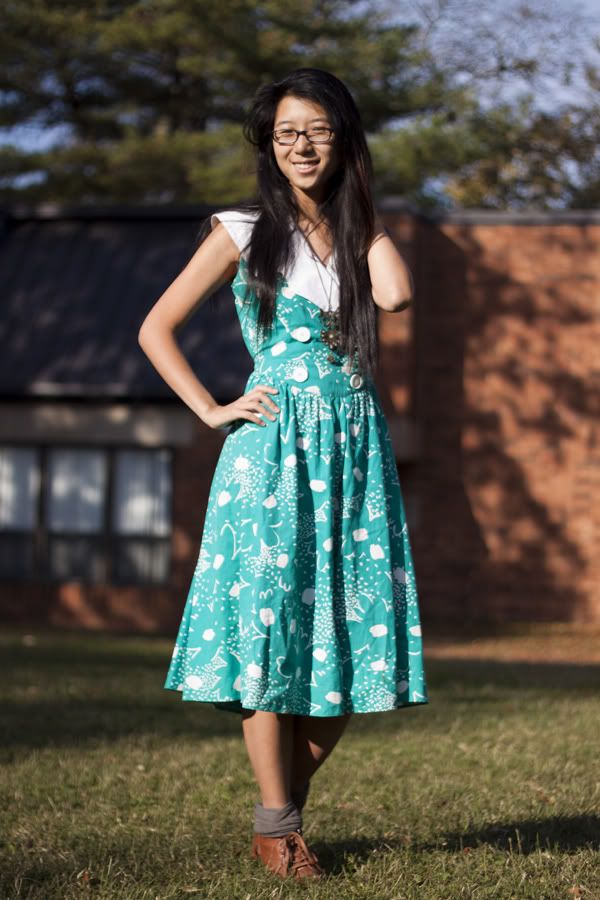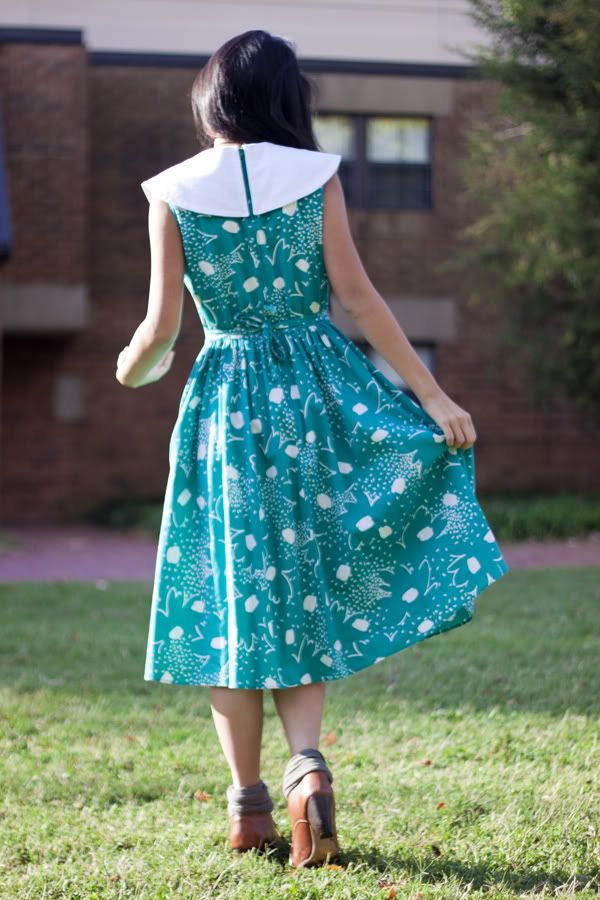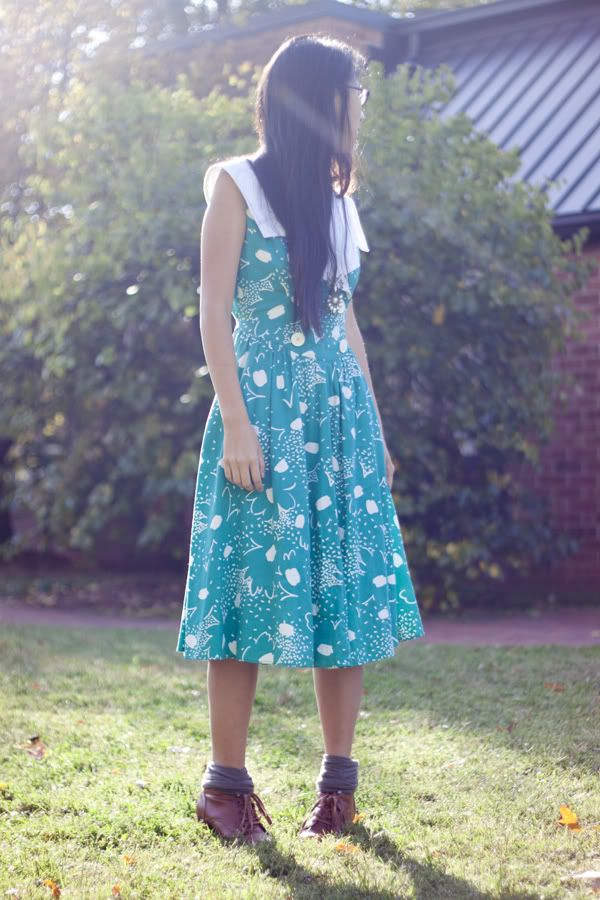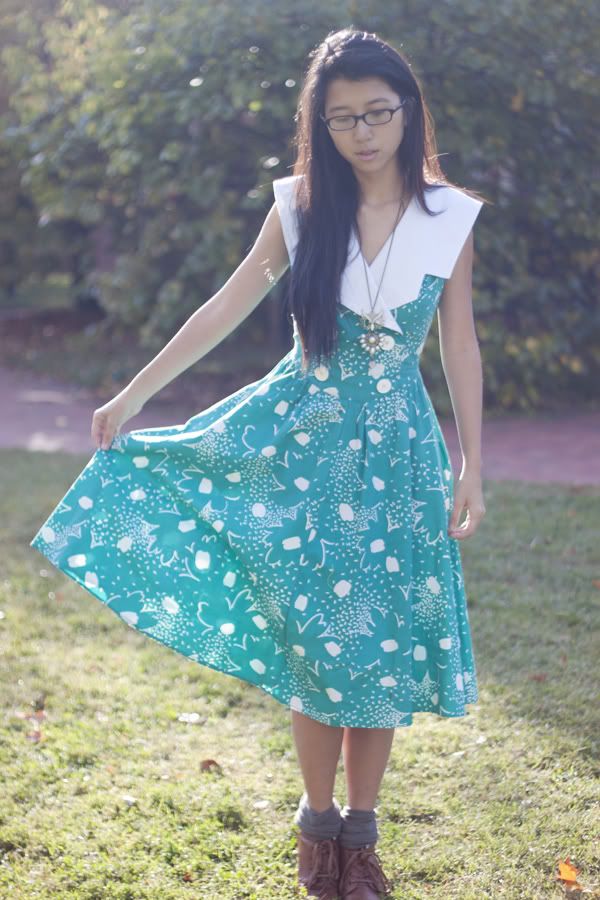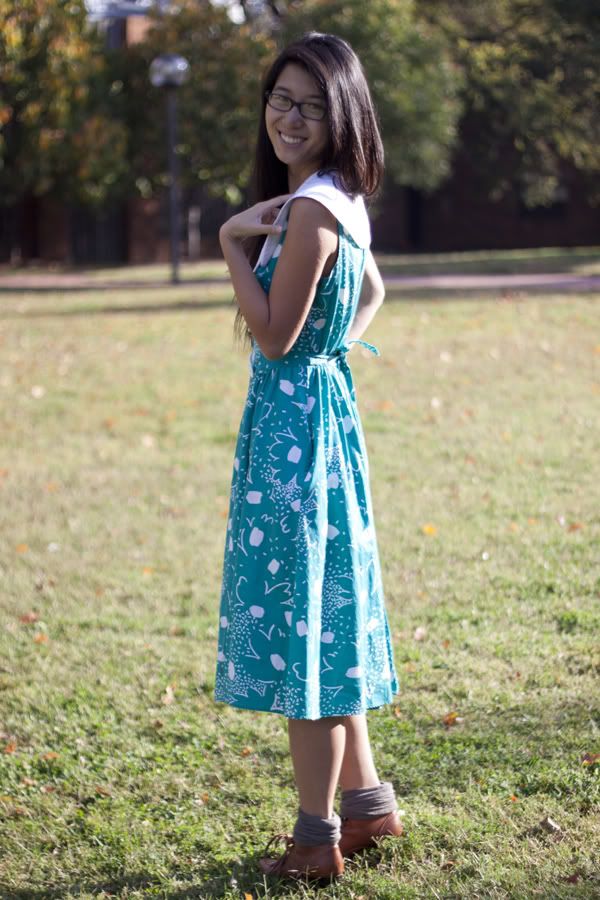 Blah.. total senior portrait shot!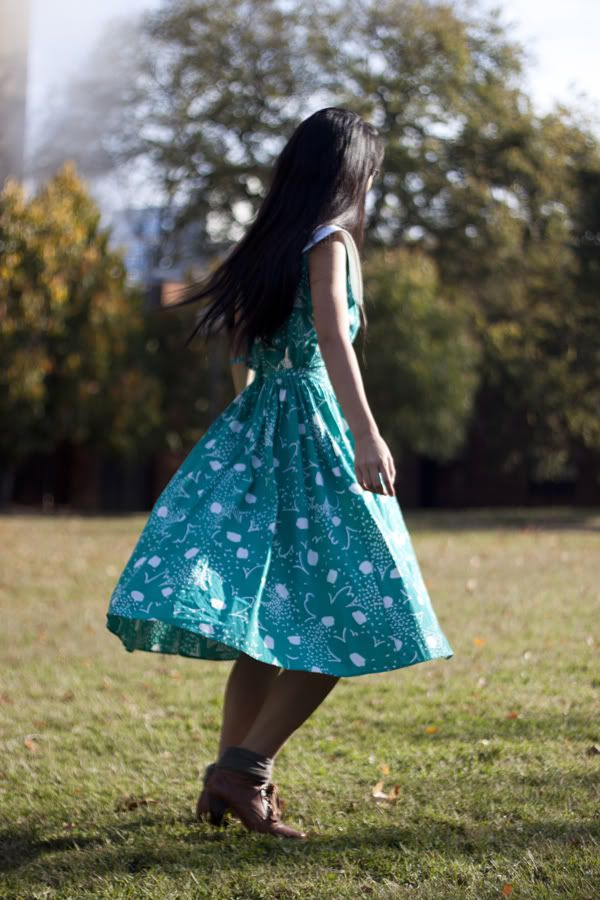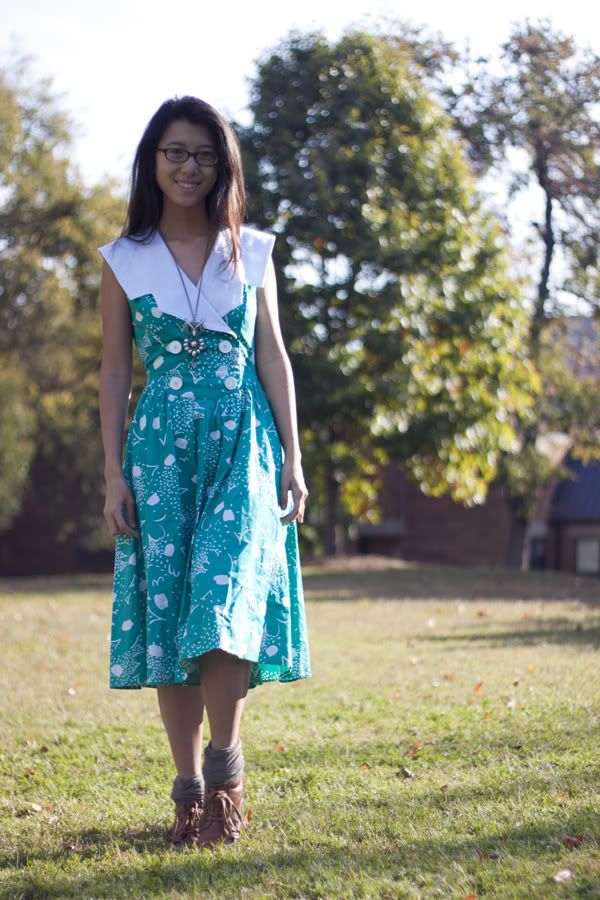 The story behind this dress is that it was my mother's in the 80s. Now that she's in China and not coming back until May, it's nice to feel like I'm close to her, at least through some of the clothes she let me pilfer. I love the full skirt and would wear it far more often if the collar just wasn't so huge. Like, what.
I'm outside enjoying the last few days of nice weather, but even the sun has resigned, and as shall I.
Love,
Jenn