The New Year tends to be a time to look forward, a chance to express hope for the future. We anticipate executing our improved designs on the new year; we think that things will be different, if not better, this time around. I'd like to think of New Years Eve and the first few days of each year as the ultimate manifestation of all of our hopes that have been lying dormant for the past months. If you think about it, it's really just one moment that we condense all of those hopes into. For all you readers, I hope that one moment is up to your standards.
In the spirit of looking forward, I've decided to post a few pictures from my favorite runway collections for Spring/Summer 2012. Favorites of the favorites, you might say. In the spirit of not forgetting the past, the first collection is Rodarte's S/S 2012, which as you can hopefully tell, was greatly inspired by the works of Vincent Van Gogh.
Actually, I've only chosen two collections that had me absolutely drooling this season, so it won't be overwhelming. Happy New Year!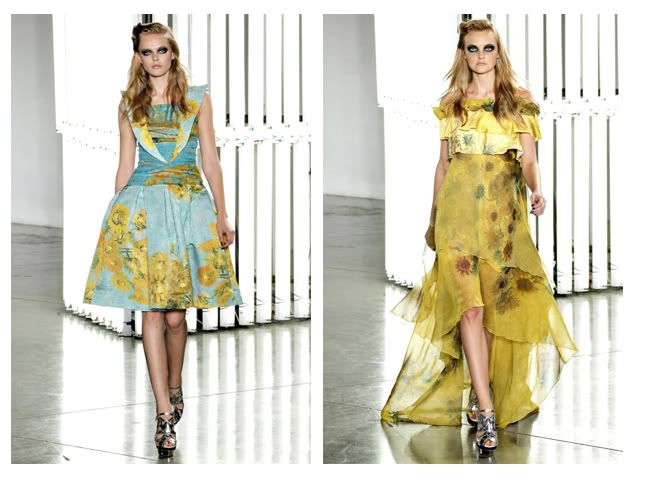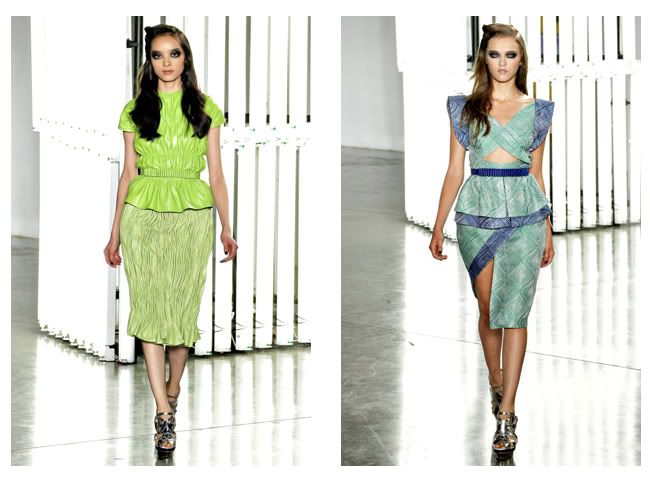 Rodarte's more structured pieces takes on a life of their own with vibrant hues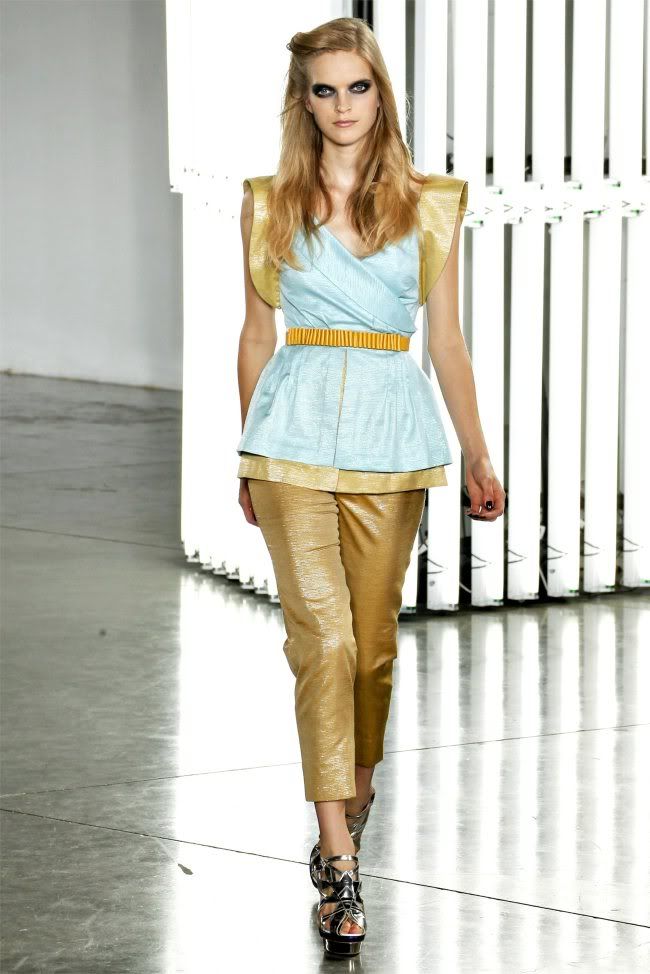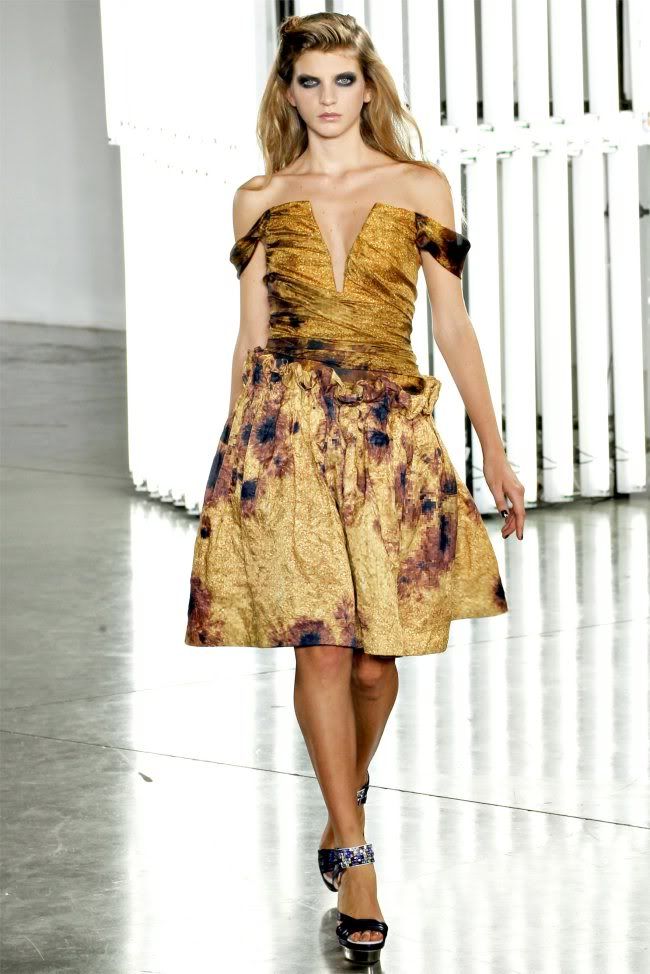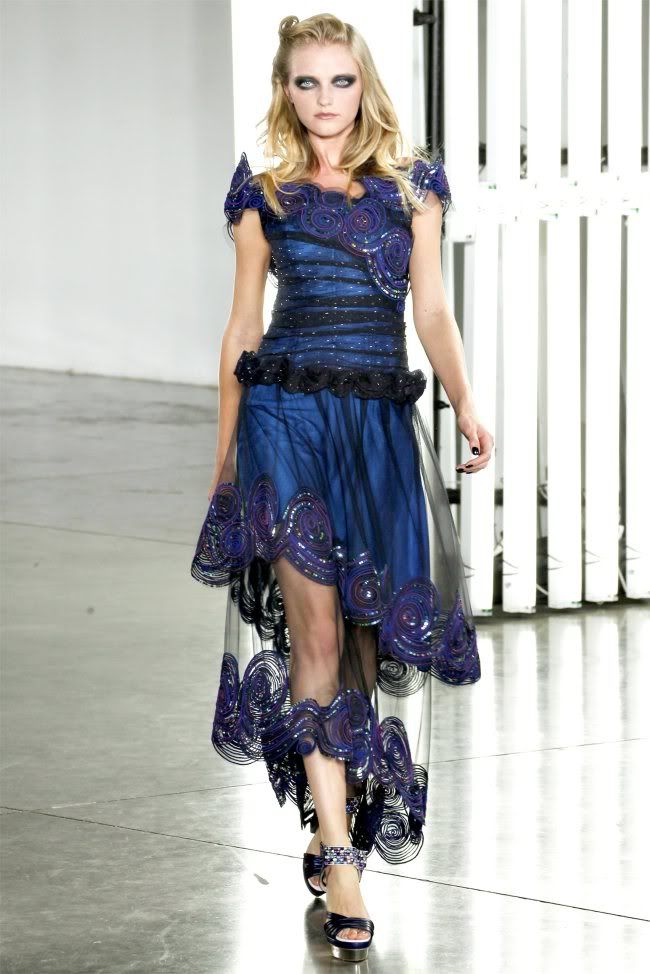 All Photos Credited to Fashion Gone Rogue (fashiongonerogue.com)
I especially love the sheer, flowing gowns and the asymmetrical hemlines. Also, a thing to look forward to in the new season, shimmery metallics!
See You Soon,
Jenn