I realized I left my camera at school, so unfortunately I have not been able to capture the holiday going-on's back in the homestead. It's a pity, really, nothing warms the heart more than having a holiday-themed blog post. Kidding! Well, who knows?
A great part of the holiday season is surely the food--that's also the part that my family, my dad in particular, focuses on the most! Last night my friends and I curled up in front of the big screen with popcorn and hot chocolate. Hopefully there will be baking in our future... or truffle-making. I've also never decorated a gingerbread house before but that's certainly something I'll need to tackle when I get a chance!
Today's street style post is not so much an outfit as it is coat appreciation! Meaghan's peacoat has a texture that reminds me of cookie crumble, and all that is delicious about the holiday season. The warm cocoa hues also promise comfort and plenty of coziness. I never did find that perfect holiday coat, but Meaghan's coat is certainly a winner in its own right.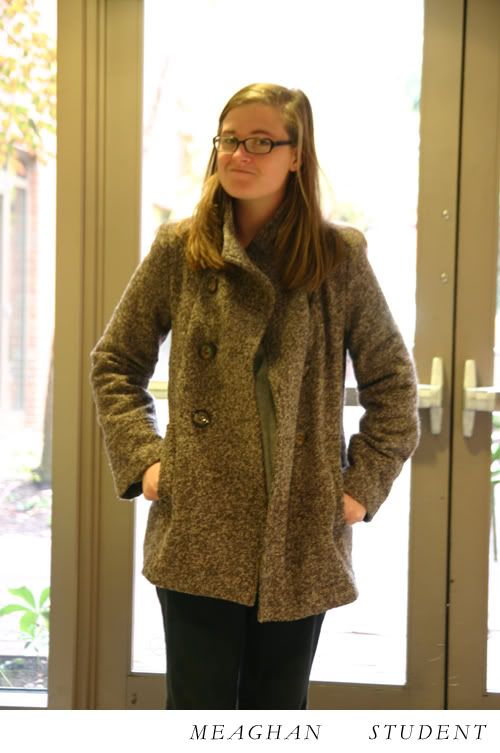 Have a Happy Christmas Eve, everybody!